34 of my favorite images from an extremely hot and humid Northeast Grand Prix weekend.
July 18-20, 2019 | Lime Rock Park, Lakeville, Connecticut
GTLM winner: no.67 Chip Ganassi Racing Ford GT driven by Richard Westbrook and Ryan Briscoe
GTD Winner: no.9 Pfaff Racing Porsche GT3R driven by Dennis Olson and Zacharie Robichon.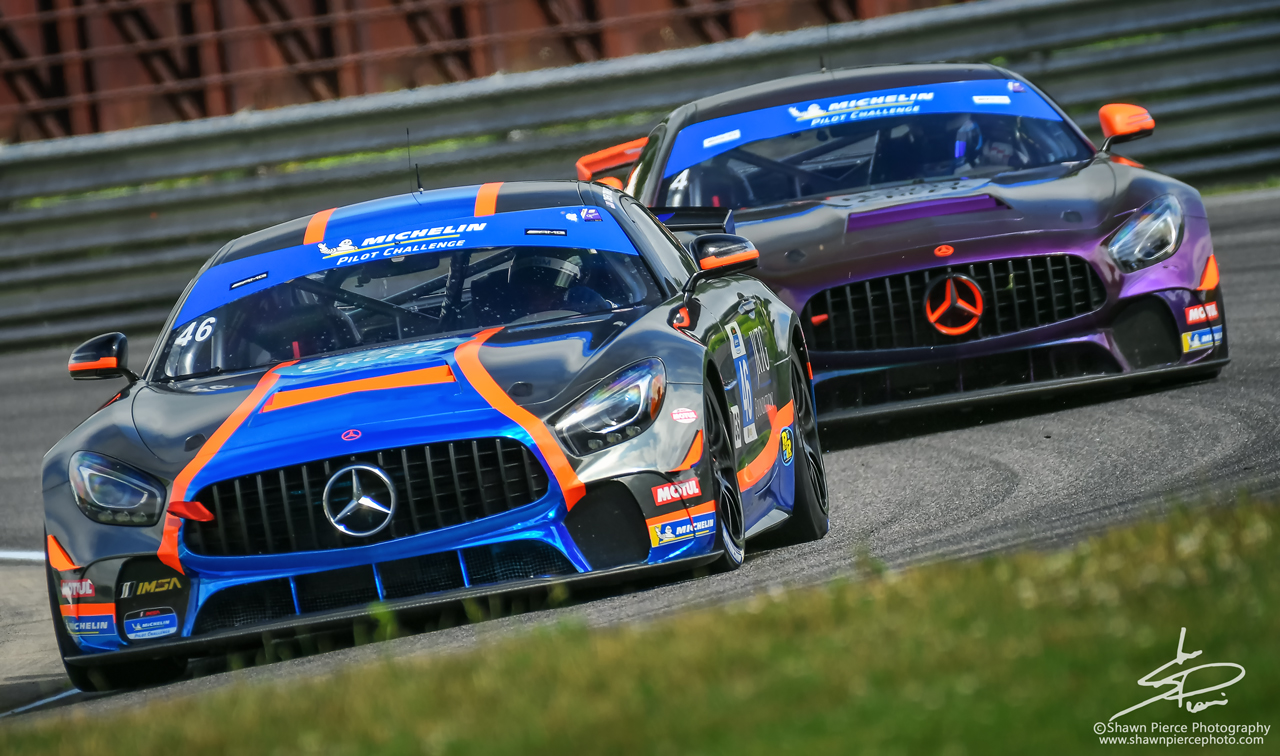 GS winner: no.46 Team TGM Mercedes AMG GT4 driven by: Hugh Pumb and Owen Trinkler.
TCR Winner: no.98 Bryan Herta Racing Hyundai Veloster N TCR driven by Mark Wilkins and Michael Lewis.
Ford driver Richard Westbrook after coming home first overall.
The Infield Hillside: no better place to watch a race.
TGM Driver Hugh Plumb spraying the bubbly after winning the Michelin Pilot Challenge race.
Battle damage on the nose of the race winning Ford GT.
TGM Drivers Hugh Plumb and Owen Trinkler after winning the Michelin Pilot Challenge race.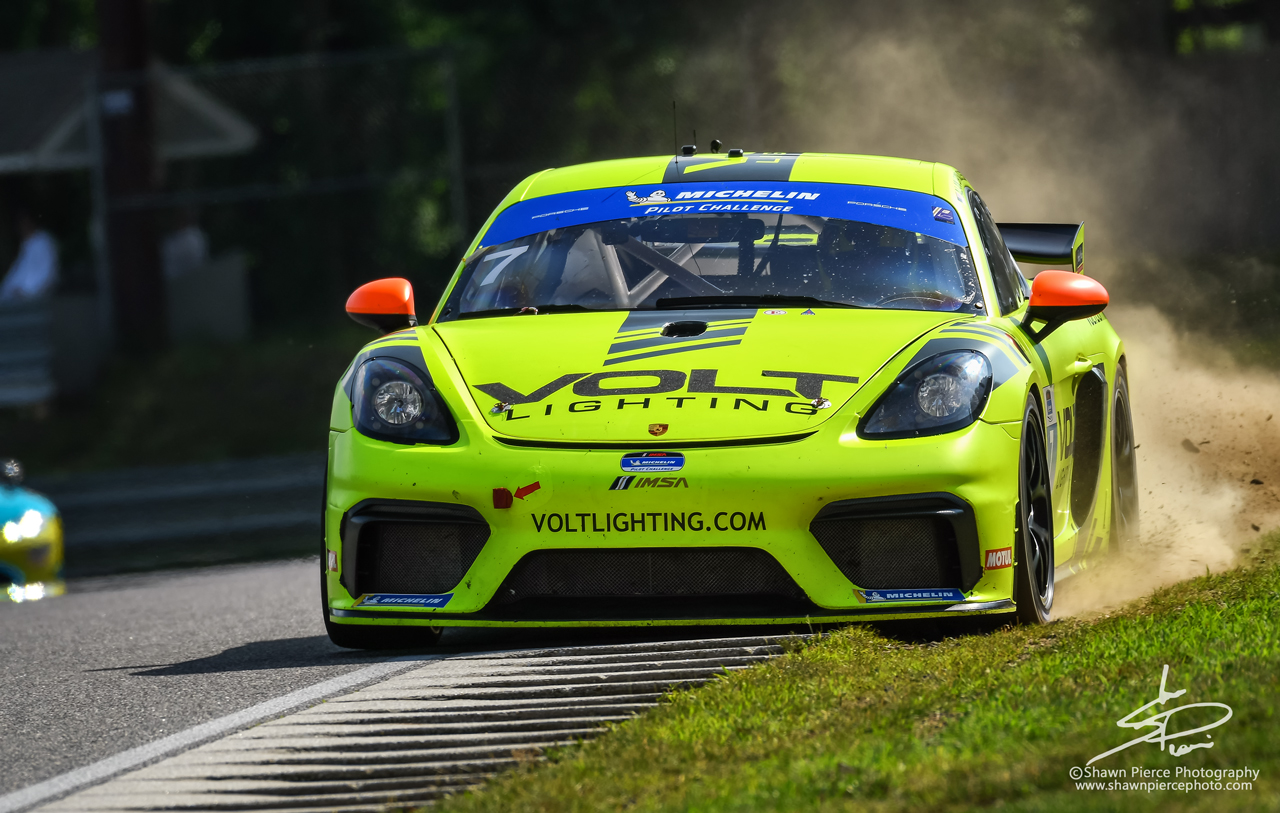 Two Lime Rock legends. Sam Posey being interviewed by the voice of Lime Rock, Greg Rickes.
Magnus Racing's Lamborghini was sporting a special NASA inspired livery honoring the 50th anniversary of Apollo 11's trip to the moon.
Richard Westbrook In the loving arms of the Michelin Man.